Wood Styles
Enhance the beauty and value of your home with a custom-crafted cedar fence from Southington Rustic Fence. Made from durable Northern white cedar, our fences offer longevity, versatility, and a natural resistance to insects and decay. The natural beauty of cedar is unmatched, and a well-designed and finely crafted wood fence can add a unique touch to your home. Our skilled craftsmen can build a wide range of styles to match the style of your house and grounds, and our in-house construction allows you to design a fence that is tailored to your specific needs and budget. Don't settle for a cookie-cutter fence. Contact us today to get a quote and start designing the perfect cedar fence for your home. With our expertise and your imagination, the possibilities are endless.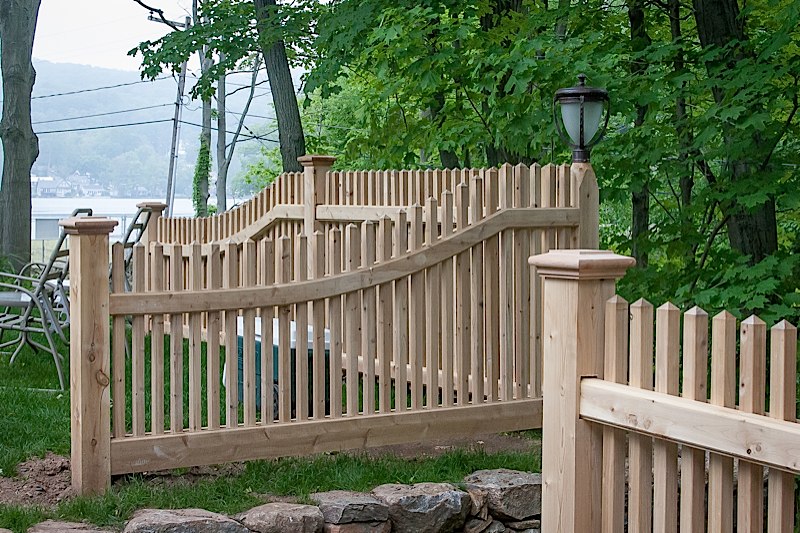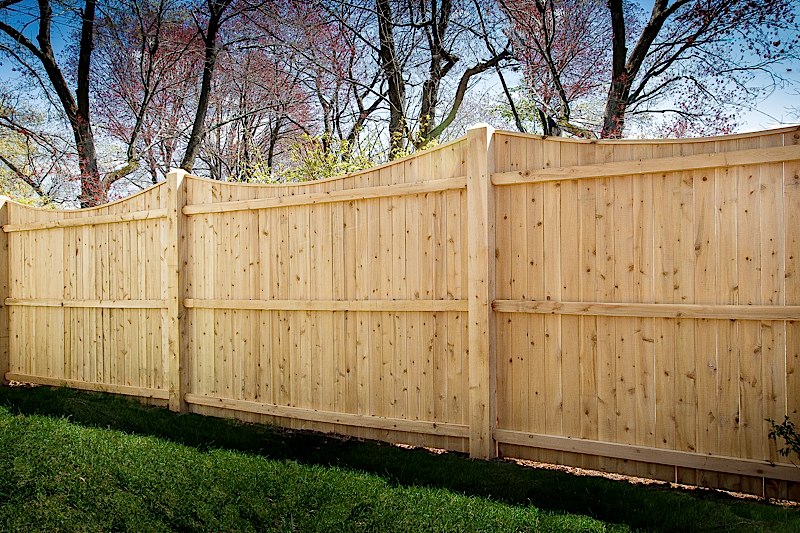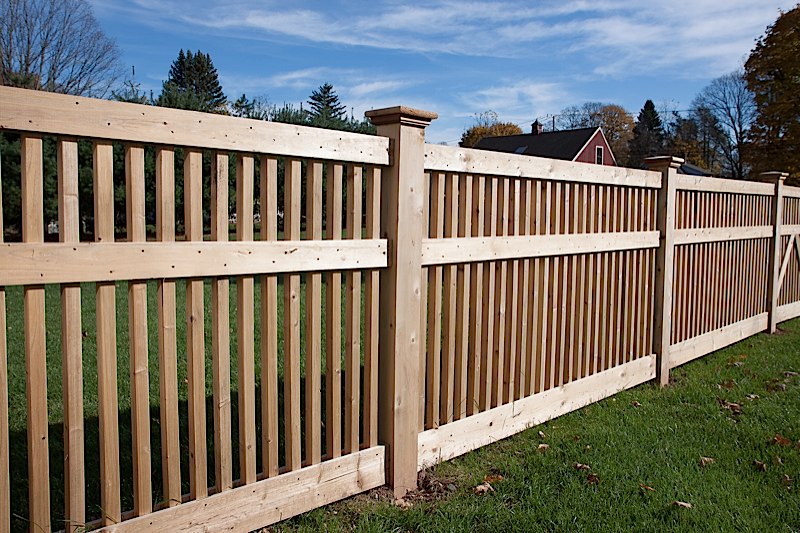 Some Available styles:
Solid Board - Available with a cap rail for an estate look, this style also can be arched or scalloped for a flowing look that highlights the post, which can be finished with a decorative topping. Choice of 4" or 6" boards.
Tongue and Groove - This style of fence can be customized in many different styles and offers the benefit of being a double sided fence which is identical on each side of the fence.
Shadowbox - This privacy fence allows breezes to pass through, looks attractive from both sides and is easy to build.
Spaced-Picket - Popular for its versatility and perhaps the most traditional of American fences, it makes a good border while providing an open view.
Lattice or Spindle Topped - This privacy fence allows privacy yet provides vision through the custom top. The open design breaks a strong wind into a light breeze.
Stockade - Another popular early American style, it offers a classic New England look.
Vertical Board on Board - Another privacy fence, its attractive design requires three rails with boards attached to each side.
Cedar Round Rail - This fence combines an open view with exceptional sturdiness. The different types available allow you to create a unique look for your landscape. Add wire mesh inside the fence for containment of pets or children.
Western Red Split Rail - Western Red Cedar in either two or three rail design.
Locust Split Rail - West Virginia Split rail in either two or three rail design. A true Appalachian look.
Ranch Rail - A popular look for equestrian containment.
Wood Guard Rail - Traditional system for parking lots, parks golf courses etc.